SEAFOOD | FRESH | CHILLED
---
蓝梭蟹是一种美丽的甲壳类动物,其特点是味道甜美且用途广泛。它是任何海鲜煮菜或咖喱的理想主菜,一定会受到海鲜爱好者的欢迎。
Share
查看完整详细信息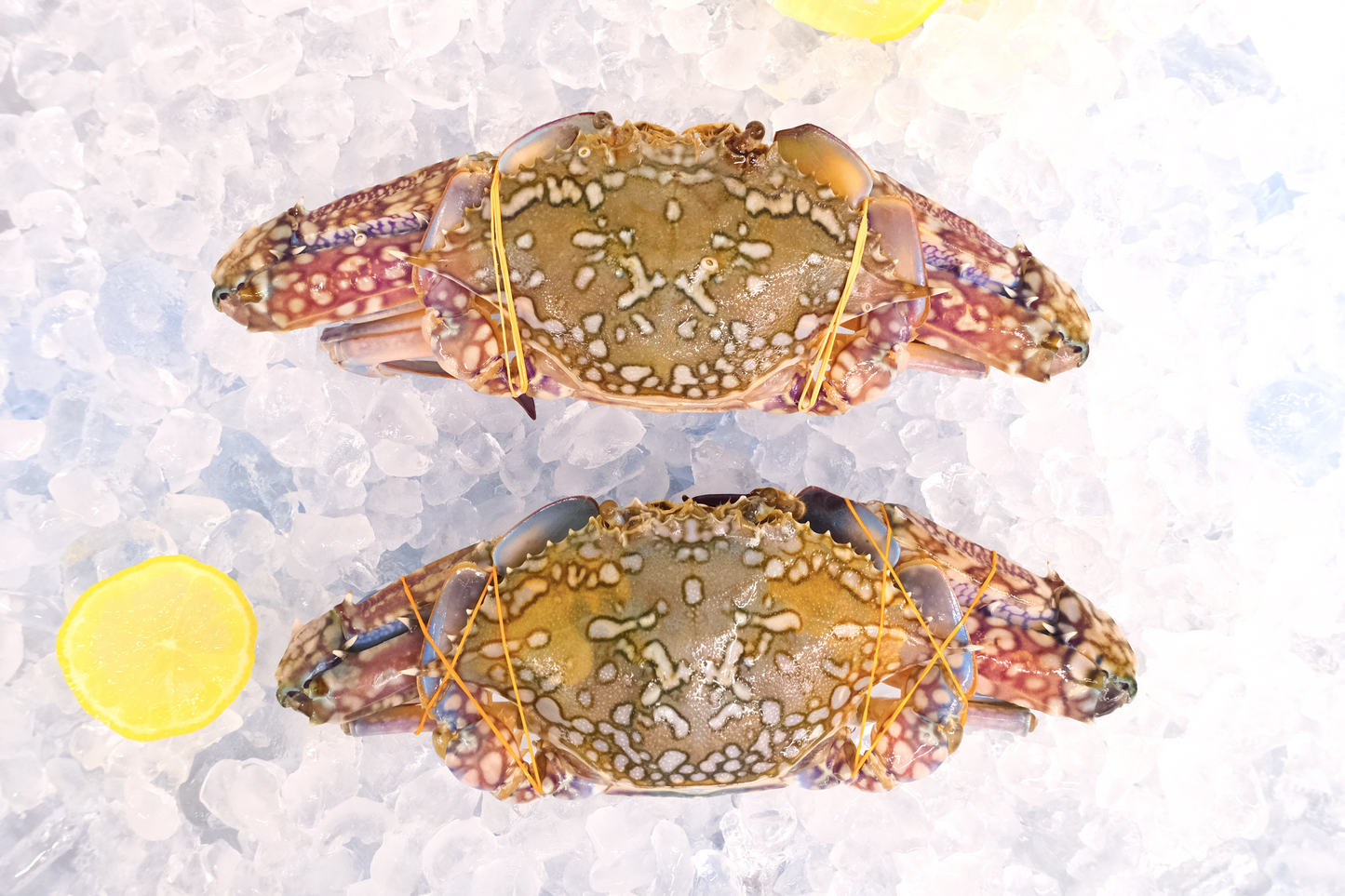 About Blue Swimmer Crab 空运蓝花梭子蟹
Blue Swimmer Crab 空运蓝花梭子蟹
Chilled Products: "Chilled" indicates that your product will arrive not alive but fresh, with its temperature meticulously maintained between 0℃-2℃. We do not freeze products that are labeled as "chilled," ensuring they retain their optimal freshness and quality.
Weight & Count: 650g±10%, 2-3 pcs
Ingredient: Swimmer Crab
Allergies: Crustacean
Storage Guidelines: Chilled Products: Keep refrigerated <3°C. Store at the bottom of the refrigerator and consume before the best before date on the package. Suitable for home freezing for chilled products.
Product Origin: Sri Lanka