VEGETABLE
---
Chicken Fat Mushroom, known as '鸡油菌' in Chinese, is one of the world's four renowned mushrooms. When cooked, this mushroom absorbs oil readily. Take a bite, and the oil, infused with the mushroom's essence, oozes out reminiscent of chicken fat, hence its name.
Mature specimens resemble a trumpet flower with a vibrant hue, tougher and more elastic than typical mushrooms, and carry a distinct apricot aroma.
Regular price
Sale price
£6.90
Unit price
per
Sale
Sold out
Share
View full details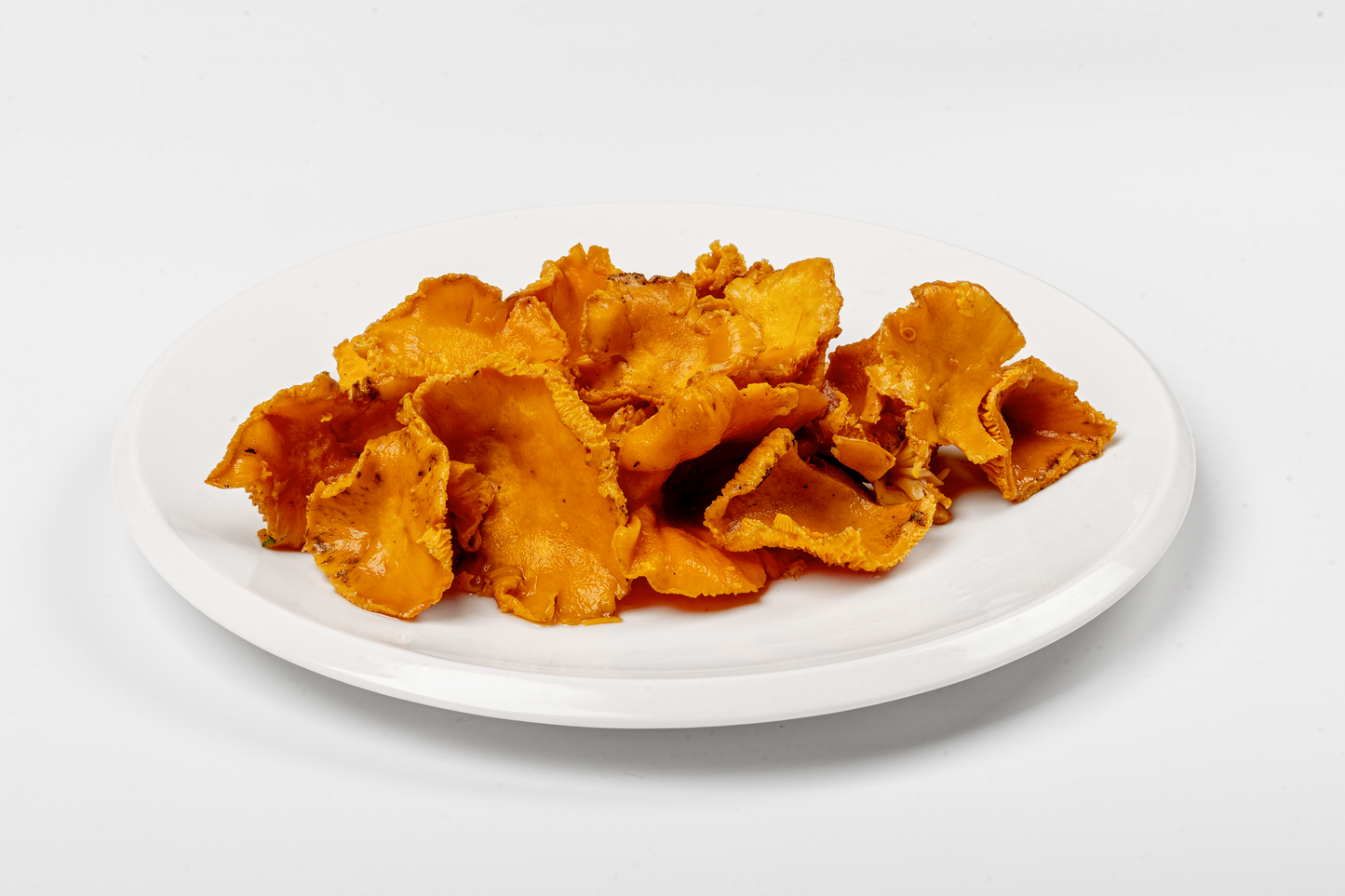 About Fresh Girolle Mushroom 新鲜鸡油菌
Fresh Girolle Mushroom 新鲜鸡油菌
Chilled Products: "Chilled" indicates that your product will arrive not alive but fresh, with its temperature meticulously maintained between 0℃-2℃. We do not freeze products that are labeled as "chilled," ensuring they retain their optimal freshness and quality.
Weight & Count: 100g ± 5%
Ingredient: Girolle Mushroom
Allergies: None
Storage Guidelines: Chilled Products: Keep refrigerated <3°C. Store at the bottom of the refrigerator and consume before the best before date on the package. Suitable for home freezing for chilled products.
Product Origin: Central Europe