SERVES 4 | 1 DISH | CHINESE
---
Previous Celeplate Sale Product:
Iberian Baby Back Ribs 西班牙黑猪排骨

Korean Table BBQ: Wagyu Experience

Botan Ebi Sashimi

Japanese A5+ Wagyu Rib Eye & Seasoning Set

For more history please contact us.
Oven-ready Whole Peking Duck For Family 北京烤鸭
Yā 鸭之, the UK's first oven-ready Peking duck, is a brilliant centrepiece for your family gatherings, or dinner parties. We have prepared for you the processed and marinated raw chilled duck (halal), the duck's pancakes, the special dipping sauce for the duck, as well as fresh cucumber and spring onion.
Regular price
£68.00
Sale price
£29.90
Unit price
per
Sale
Sold out
Share
View full details
Chilled Raw Peking Duck
Duck Sauce
Osmanthus Sugar
Cucumber
Spring Onions
Duck's Pancakes
Keep refrigerated. Once recieved, please consume within 3 days.
Otherwise, freeze the duck in freezer, and take out the frozen duck 48 hours in advance with its breast side up to defrost. Once it's chilled again, please continue cooking with our cooking instructions.
Main allergens: Soybeans, Wheat, Sesame Seed
Duck sauce: Soybean paste (water, salt, soybeans, wheat flour), sugar, spring onion oil, hoisin sauce (sugar, water, soybean paste (water, salt, soybeans, wheat flour), salt, sweet potato powder, modified corn starch, red fermented rice, sesame seed paste, dehydrated garlic, colour (plain caramel), acid (acetic acid), spices, salted chilli peppers (chilli peppers, salt)
Duck pancakes: Wheat flour (with calcium, iron, niacin, thiamine), water, rapeseed oil, salt
Osmanthus Sugar: Sugar 97.5% Osmanthus leaves 2.5%
Duck: Ingredients: Duck 94%, Apples, Salt, Duck Vinegar (Red Vinegar, Distilled Vinegar, Syrup, Lemon, Bicarbonate Of Soda), Rosemary
From Raw to Delicacy Peking duck in 80 mins
Why Raw duck?
Why Yā 鸭之 Peking duck?
From Oven To Your Table
Duck, especially our pecking duck, when roasted at home gets the juiciest meat & crispiest skin.
Hence why we are sending you the whole raw duck - to get you and your beloved family the best Peking Duck straight out of the oven to your table.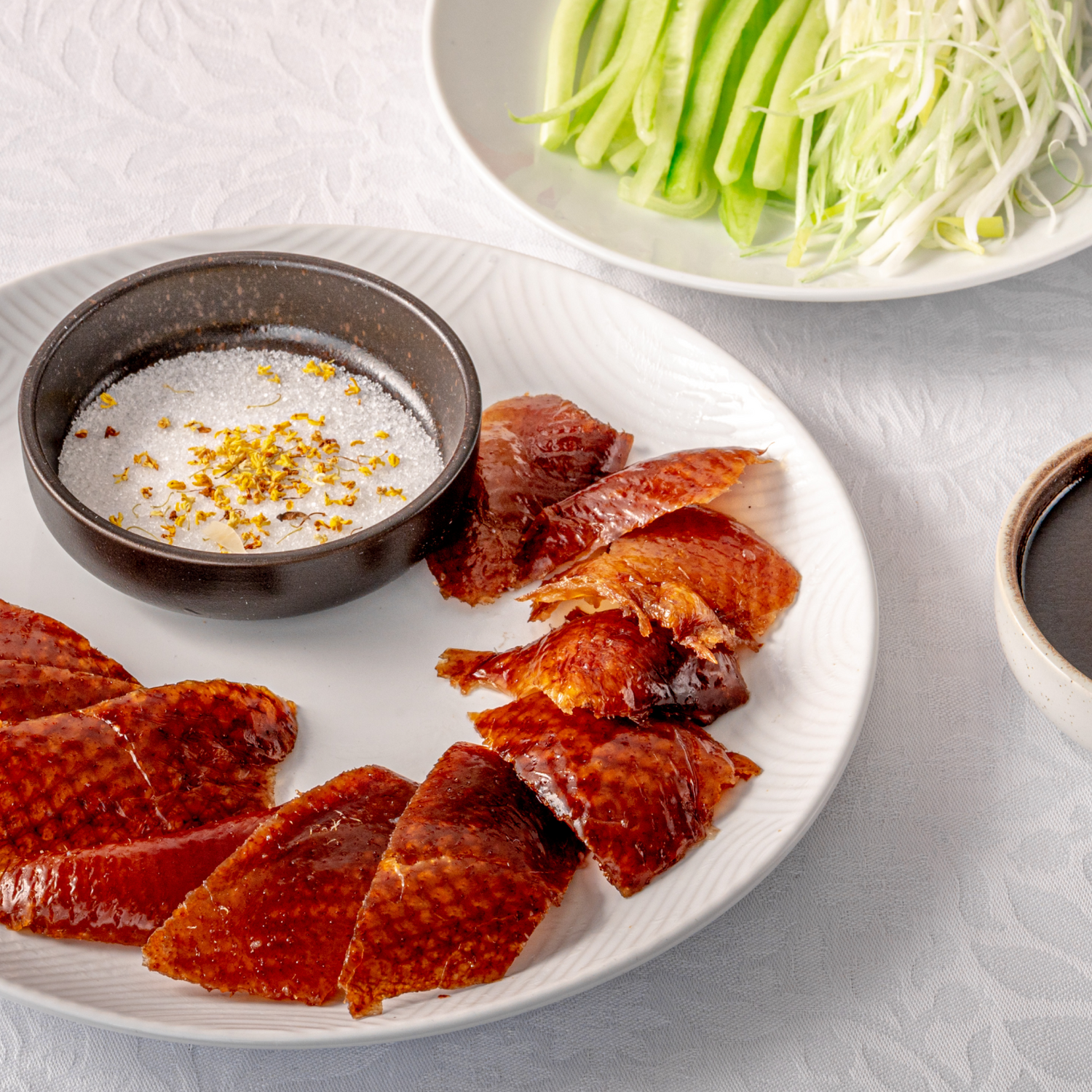 Amazing value with us
In premium Chinese Peking Duck restaurants, ducks of this standard are priced over £100 for only half the portion.
Now at Yā 鸭之, with a way better price, and delivered straight to your door, you can bring the same Michelin standard cuisine to your family's table. No need to deal with all the hassle of going out with kids… Simply just roast the raw whole duck we send you in the oven, and wait for 80 minutes. That's all it takes to create a delicious centrepiece!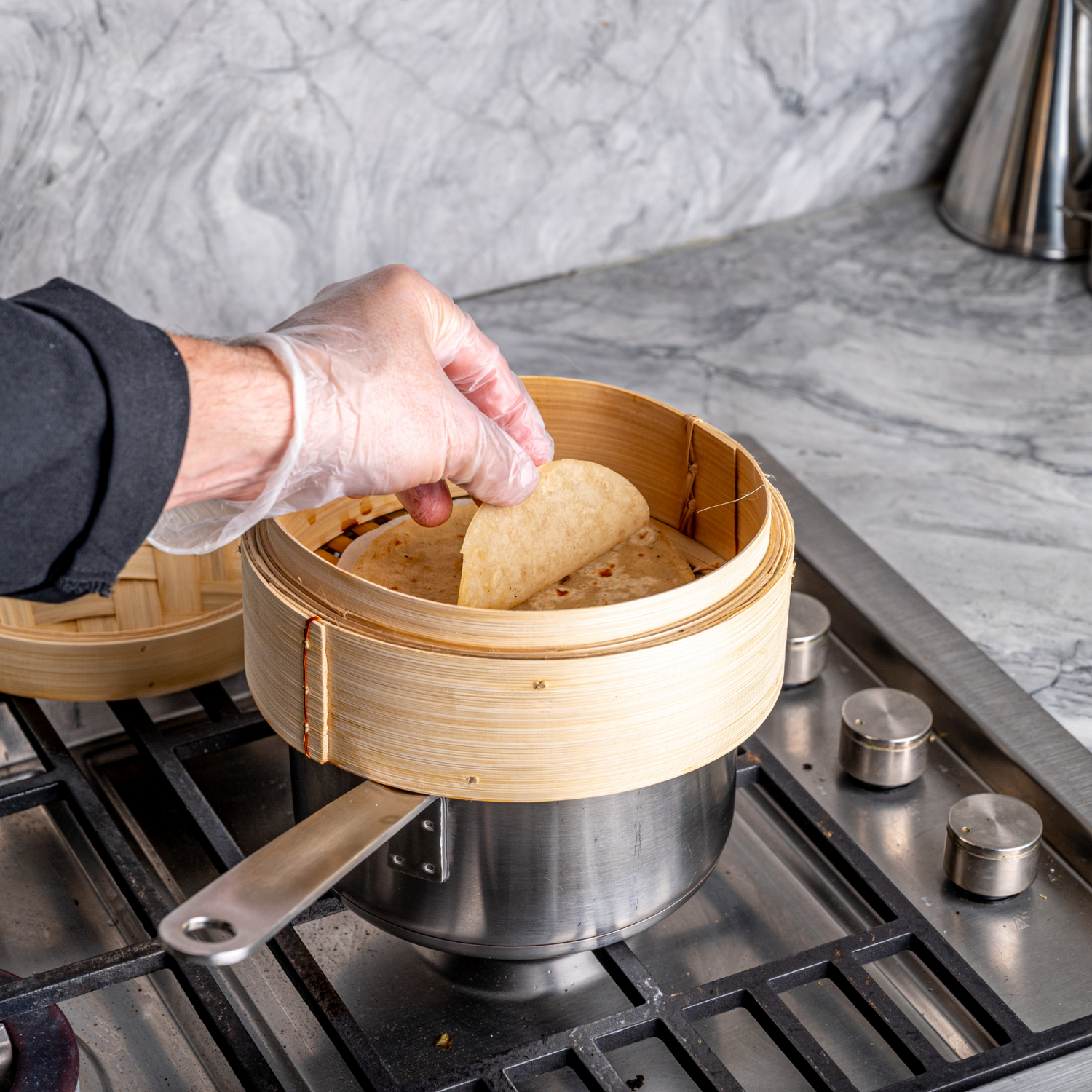 Designed for your family
What we are recommending is the best & first Peking Duck that is able to be made at home. By cooking Peking Duck at home, you'll be able to experience the same juicy & crispy, perfect Peking Duck feast for your family.
The best choice for family

The best choice for your Christmas dinner table, treat your loved ones with something different.

The crispiest

After preparation and oven baking, you'll be left with the crispiest and crunchiest duck skin you'll ever have!

Juicy duck meat

Don't be fooled by the crispy exterior! When cut our duck is full of moisture, definitely a must try!

Easy to cook

One step, from your oven to you. Yā 鸭之 has it all done for you, so you don't need to worry about complex steps at all.

How's our duck prepared

Our ducks have gone through six complex processing steps to achieve their current clean look. Among the process, our staffs will manually pluck the feather to ensure that the surface of the duck is feather-free when you receive it.

About Yā

Yā 鸭之, inspired by Beijing's historical food culture, we are the first brand to introduce you to the UK's first oven ready Peking Duck!